Lead the concept, design and execution of
Escape.com.au
, an Australian brand that intends to inspire travellers with storytelling, advice, trends and deals.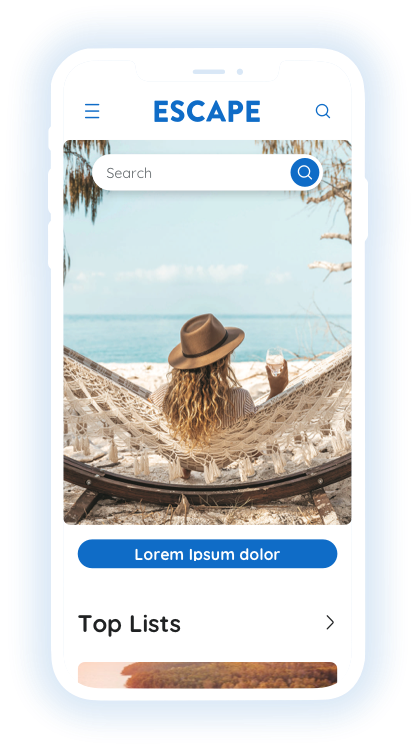 To modernise the look and feel of Escape's brand while reflecting the brands purpose and identity through the exploration of colour, spacing, iconography and typography. 
To best consider the websites usability, legibility, accessibility and overall visual flow utilising the use of UX analysis, stakeholder findings and market research. 
The site was due to move over to a new codebase with wider breakpoints and a design system in effect. Hence, it was to be widely considered in terms of typography scale, accessibility, spacing system and mosaics.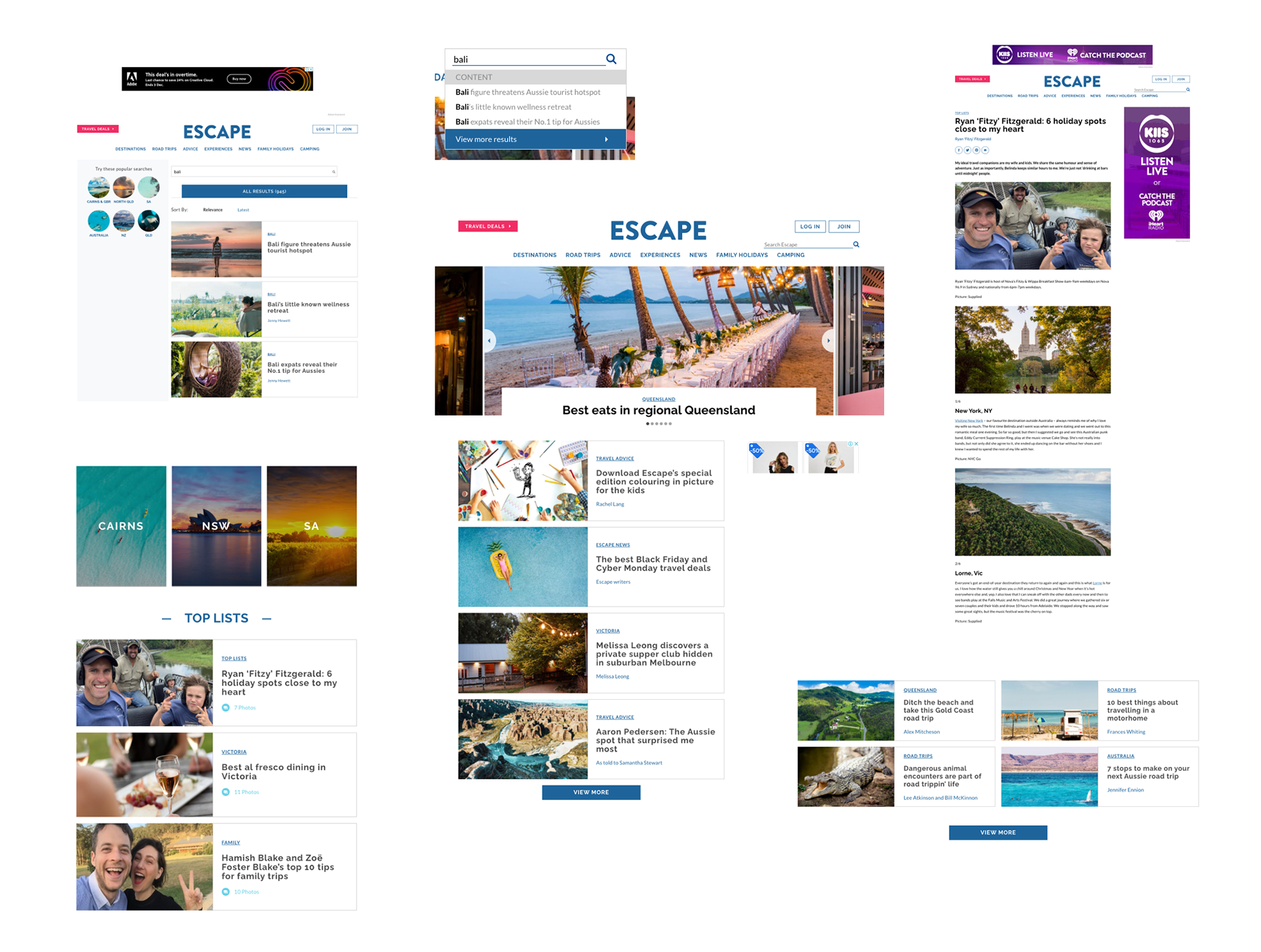 Escape.com.au (last updated 2016)
Brand Refresh
Search Functionality
Homepage
Top List Article Page
12 weeks
Product Manager
Creative Director
Lead Developer
Head of Audience Growth

During this period, I ensured open and constant collaboration with all stakeholders involved. Expressing ideas, high fidelity concepts, prototypes and rationale behind use of colour theory, accessibility, legibility and usability.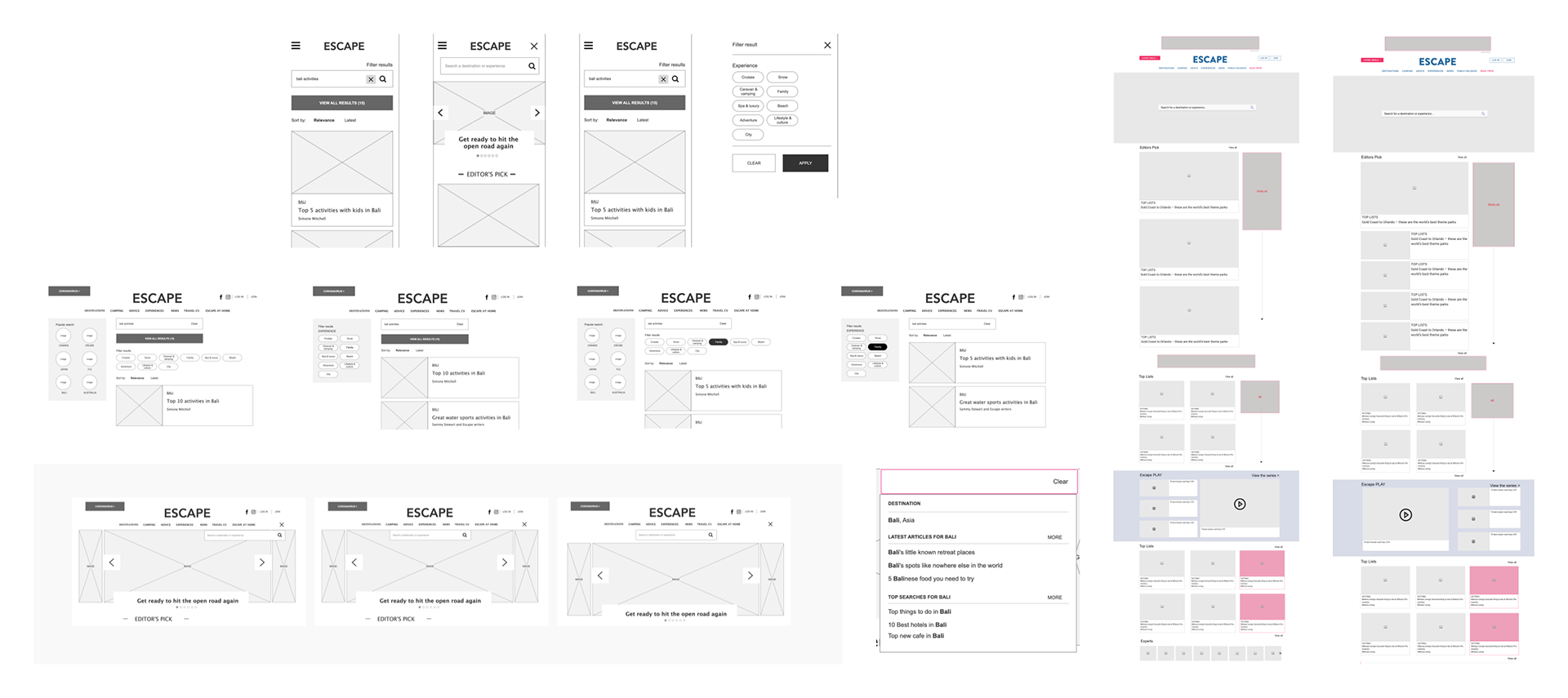 UX analysis and wireframing

Developing Escape's brand into a trendier look and feel was an achievement. The colour, iconography, roundness of imagery, UI and overall visual style helped in elevating its identity to its desired potential.