Lead the concept, design and execution of
Escape.com.au
, an Australian brand that intends to inspire travellers with storytelling, advice, trends and deals.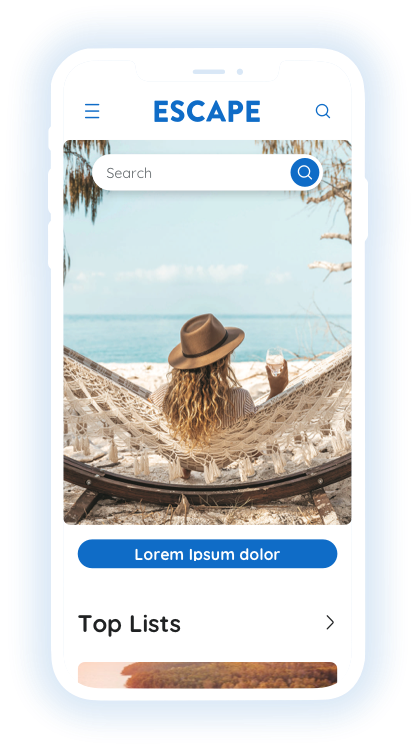 To modernise the look and feel of Escape's brand while reflecting the its purpose and identity. This was to be executed through the exploration of colour, spacing, iconography and typography. 

The site was to eventually due to move over to a new codebase with wider breakpoints, an evolving global experience language and design system. Hence, this was to be considered in terms of the typographical scale, spacing system, core components and mosaics.
Brand Refresh
Search Functionality
Homepage
Top List Article Page
12 weeks - launched December 2020
Product Manager
Head of Audience Growth
Creative Director
Lead Developer
Tools
Sketch
Zeplin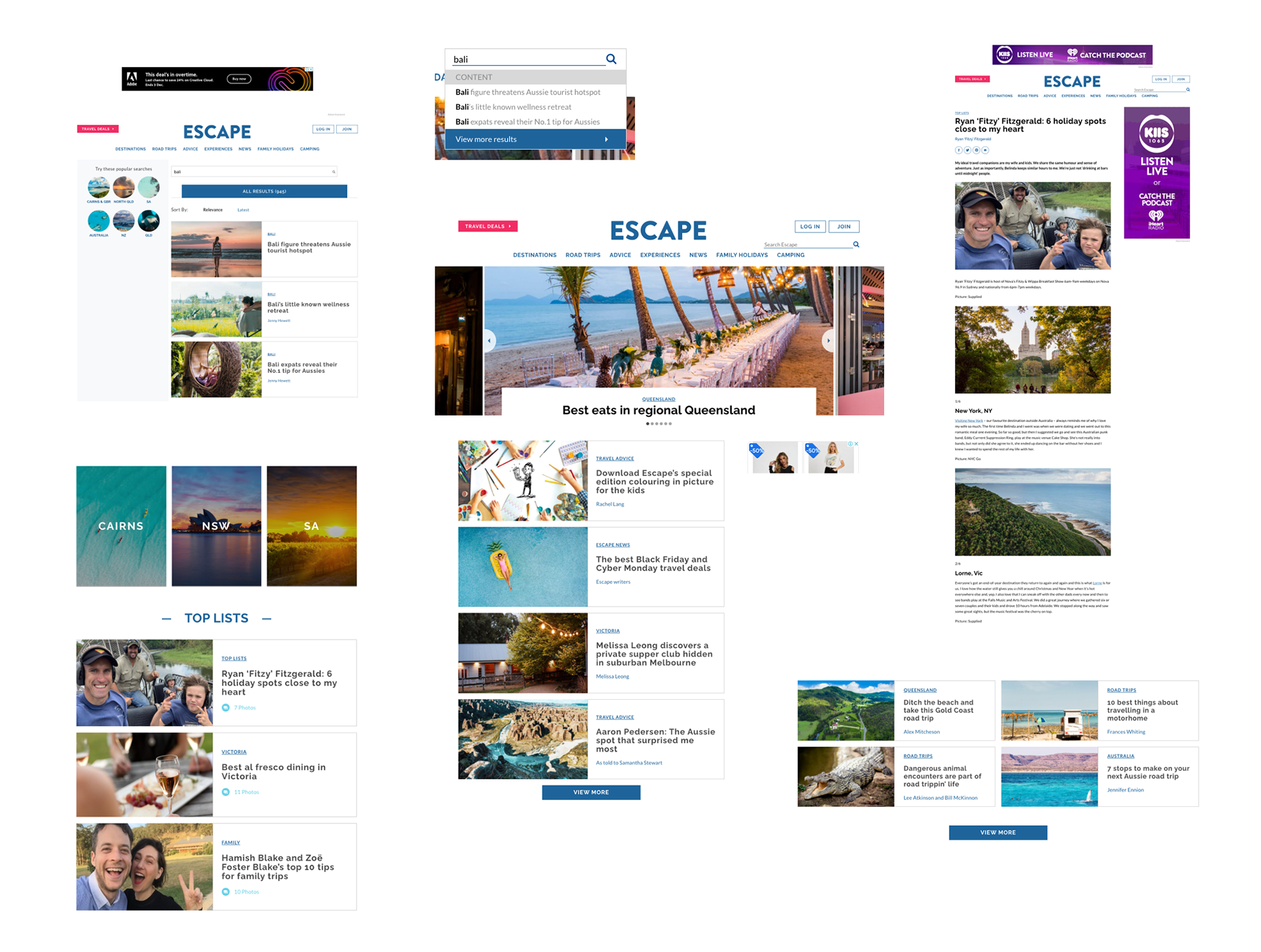 Research and Exploratory Phase
During this period there was open and regular collaboration with all stakeholders involved. My aim was to gain as much learnings and insight into the user's pain points through utilising UX research, stakeholder findings, market research and peer feedback. 
I presented ideas and concepts through low-high fidelity mocks, prototypes and mapping out user journeys. I also held discussions around best-practice and rationale (importance of colour, accessibility, legibility, usability and overall flow).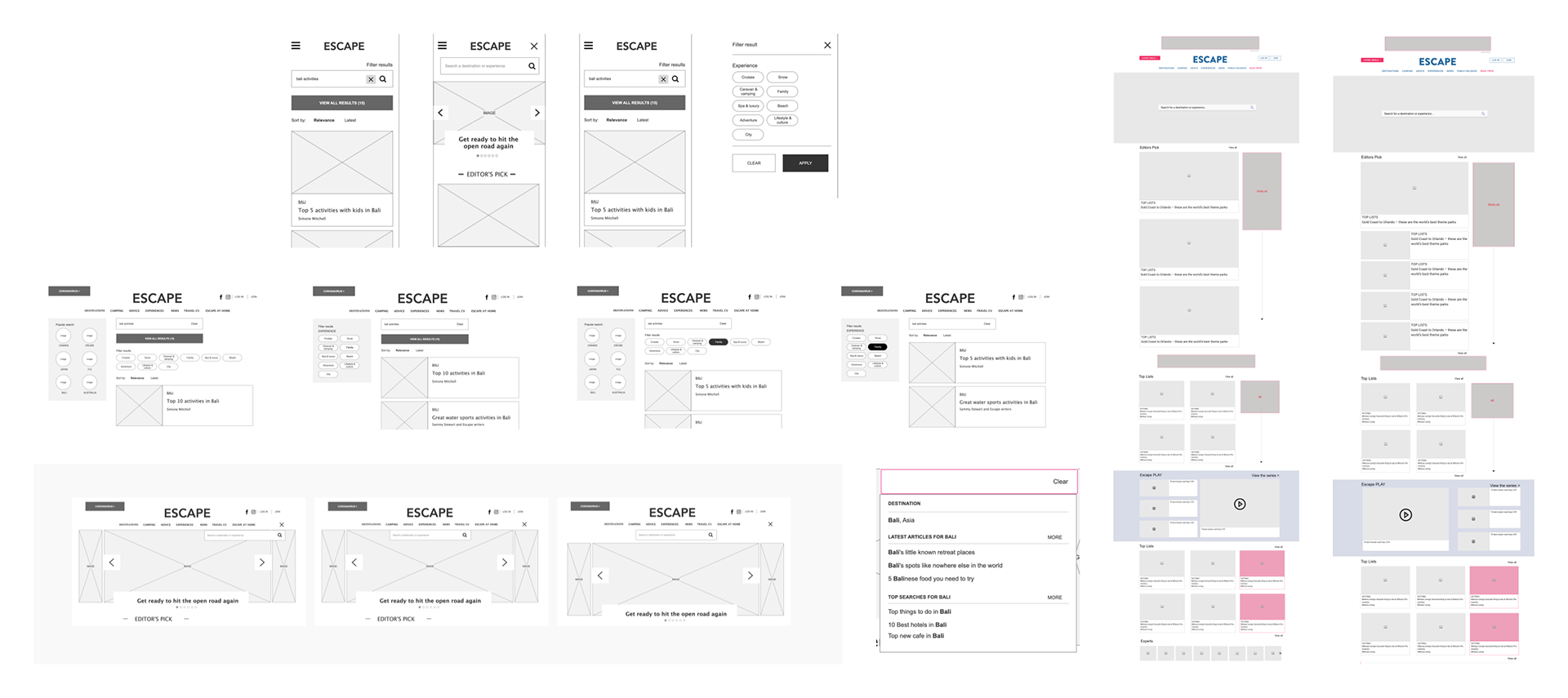 Developing Escape's brand into a new look and feel where all stakeholders involved were pleased, was an achievement. 
The refreshed colour, iconography, visual style, UI and overall flow helped in elevating its identity to its desired potential.